Unlock the potential of Short Message System (SMS) as your ultimate tool for efficient communication. When it comes to reaching out to your audience, promotional SMS have a remarkable 95% read rate. But the question remains – how can you prepare coherent SMS campaigns that yield real results?
Introducing our latest offering: the TextingHouse professional SMS solution. With our application, you can effortlessly send professional SMS right from your workstation. It's a user-friendly and straightforward solution, requiring no configurations, obligations, or subscriptions. Enjoy a comprehensive suite of features, including multi-user mode, sender customization, contact import, and scheduled sending – all bundled in one package. The best part? You only pay for the SMS you send, starting from just €0.05 per SMS for most destinations.
Discover the power of effective SMS Campaigns that generate leads and prospects. Choose TextingHouse for a seamless SMS experience like never before.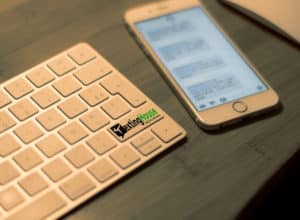 In a previous article (SUITECRM), we introduced our TextingHouse professional SMS solution as a browser extension, expertly integrated into your internet browser. The reason behind developing it as an extension was simple – to introduce our groundbreaking feature called Clickme2text. With just a simple click, you can send text messages to any phone number you come across on your open web pages.
However, that's not all our TextingHouse professional SMS solution has to offer; it boasts a range of equally captivating functionalities. For starters, you have the freedom to customize the SMS heading or sender name, ensuring instant recognition for the recipients. The multi-user mode allows you to manage assigned credits for your colleagues and create shared SMS templates for seamless collaboration. Furthermore, importing contacts from Excel or CSV files is a breeze. Our SMS solution is designed to meet all your requirements – try it out and witness the results!
While a good tool can certainly enhance SMS campaigns, it isn't an absolute necessity nor does it guarantee success. In this article, we will explore how to efficiently prepare SMS mailing campaigns. So, don't hesitate any longer – install our extension for free! Take advantage of our offer and experience 10 free SMS to send messages like a true communications agency!
TextingHouse offers five essential recommendations to optimize your SMS campaigns:
1/ Before sending : define the goal of your SMS mailing for each campaign.
If your business operates in an overcrowded economic sector surrounded by fierce competition, standing out becomes paramount. In such a scenario, you may want to establish an efficient communication policy that fosters valuable feedback, and SMS mailing can be the ideal solution for this purpose.
However, sending impactful SMS messages goes beyond haphazardly crafting a few words on your keyboard. The content of your message takes on even greater importance because the character limit for SMS is capped. Therefore, it is essential to ensure that right from the outset, the recipients fully grasp the intended message you wish to convey through your text. Whether it's an invitation, promotion, appointment, contest, web link, or feedback questionnaire, clarity and relevance are key!
Another crucial aspect is addressing the issue of your recipients. Identifying your target audience becomes a critical step in the process. As we will delve into further in the subsequent paragraphs, you will come to realize that using the same lexical field might not be applicable across different age groups, social classes, or genders of your recipients.
2/ Retain your customers or find new prospects? Focus on the target and the message of your SMS campaign.
The second recommendation centers around customer retention or prospect acquisition, which hinges on precisely identifying your target audience and the nature of your SMS campaign.
A study conducted by the Mobile Marketing Association (MMA) and the Autorité de régulation des communications électroniques et des postes (ARCEP), the French equivalent of the Federal Communications Commission, revealed that approximately 80% of the target audience expresses interest in commercial SMS. These recipients genuinely appreciate receiving valuable information from retailers and companies they are familiar with, as well as from those they are not yet acquainted with.
However, the success of commercial SMS campaigns is also contingent on personalization – recipients are more responsive when the information they receive is relevant to them. Tailoring your campaign involves properly filling in your contact database to carefully select recipients who have a genuine interest in the product or service you offer. Therefore, maintaining and enhancing a comprehensive contact database becomes a fundamental component of your SMS strategy. The database allows you to precisely target your audience and customize your messages using the personal information stored in your customer files.
3/ Writing the text of your SMS campaign : Increase your success rate by choosing the right words.
The third recommendation revolves around the art of crafting the text of your SMS campaign to significantly increase your success rate. As mentioned earlier, choosing the right lexical field and using appropriate language and sentence structure are vital for establishing credibility and capturing your audience's attention.
Therefore, it is imperative to carefully select words that are both meaningful and impactful, while avoiding unnecessary verbosity.
Crafting a direct, clear, and easy-to-understand message is essential, given the limited character count. CAPITALIZING on KEY WORDS in your SMS can draw immediate attention from recipients, encouraging them to read the entire message attentively.
In this article, you will find a wealth of advice and useful tips, including valuable features such as STOP management and sender name customization, which you can configure within the TextingHouse professional SMS solution.
4/ Plan the sending of your SMS campaigns.
The fourth recommendation emphasizes the significance of strategically planning the sending of your SMS campaigns. While composing the right message and targeting the appropriate audience are crucial aspects, considering the optimal time for your messages to be opened and read is equally important. U-switch Global's study on smartphone usage highlights the importance of scheduling SMS sending based on recipients' habits.
UK smartphone users check their devices an average of 45.6 times daily, including immediately upon waking or during work hours. Given this substantial figure, careful consideration should be given to the most suitable time for your message to be read and acknowledged.
For Business-to-Business (B2B) messages, early morning dispatches are generally preferred, ensuring the message is received before the recipients commence their workday. On the other hand, Business-to-Consumer (B2C) messages are usually scheduled in the evening before 8 PM or two days before the weekend to maximize impact. Thoroughly planning the timing of your SMS campaigns ensures that your target audience is most likely to be available and receptive.
In addition to scheduling your sendings, it is essential to be mindful of the frequency of messages sent to the same recipient. Overwhelming recipients with an excess of messages can lead to annoyance and dissatisfaction, potentially prompting them to request removal from your mailing list.
5/ Estimate the impact your campaigns have on your recipients: the advantageous features of the TextingHouse professional SMS solution.
The fifth recommendation centers around the ability to estimate the impact your campaigns have on your recipients and highlights the advantageous features of the TextingHouse professional SMS solution.
With the TextingHouse professional SMS solution, you gain valuable insights into the impact of your campaigns on recipients. Precisely tracking undelivered messages allows you to update your contact database by eliminating invalid numbers, ensuring a clean and effective recipient list. Additionally, you can analyze the time when recipients receive your messages and correlate this data with website visit rates or the number of responses generated, especially when you include the option for recipients to respond to your messages.
By adhering to these recommendations and leveraging the exceptional features provided by the TextingHouse professional SMS solution, you can effectively execute successful SMS campaigns while remaining well-informed about their impact on your recipients.
Here are some valuable advice and tips from the TextingHouse team
Include your sender ID or commercial name at the beginning of your message to ensure clear identification by your recipients.
.

Activate the feature that automatically handles STOP requests. This is essential for professional SMS campaigns, especially in France.

Regularly clear opt-outs (individuals who no longer wish to receive messages) from your recipient database. TextingHouse will prevent these messages from being delivered, but you will still incur charges for them.
Personalize your messages for each recipient by importing your contact database, even if it's a simple Excel, CSV, or ODS file. Utilize the automatic personalization feature to customize the content of each SMS based on the columns in your file or within the 'Contacts' tab of the TextingHouse extension.

Make use of our revolutionary Clickme2text feature. If you notice that some recipients did not receive your message because they changed their number, you can find those numbers on the internet. The Clickme2text feature inserts a small icon before these numbers on your web pages. One click on the icon opens the TextingHouse platform, and the number is automatically added to your selected recipients, ensuring no recipients are lost during your SMS campaigns.

Ensure anyone can sign up to your mailing list through an online registration form on your website and social networks. This process, known as opt-in, allows prospects to confirm their consent, providing essential entry points for your communications strategy. A substantial contact database is crucial for effective SMS campaigns.

In case you don't have enough contacts, you can consider renting or buying contact databases. However, exercise caution and verify the validity of the database before proceeding.
Conclusion
In conclusion, following this advice will help you properly prepare your SMS campaigns and establish TextingHouse as your trusted ally for sending professional SMS! For more information on all the features, please visit our website: www.textinghouse.com/en.